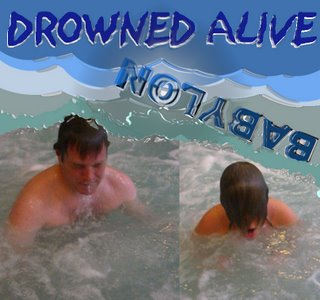 Hold your breath!
INSPIRED BY
POSEIDON
AND DAVID BLAINE, WE BREAK THE WORLD RECORD FOR LONGEST UNDERWATER PODCASTING FROM A HOT TUB...
• How long can we hold our breath?
• Will we get electrocuted first by the microphone in the hot tub?
• Will we reform the Pussy Posse?
• So much background water noise, you'll have to pee.
As always, this, and EVERY,
BEWARE OF THE BABYLON
podcast can be automatically downloaded to your computer and transferred to your iPod through iTunes.